Dentures in Flushing, MI
If you are missing one or more teeth, then you certainly know the challenges that come with it. Besides the gaps in your smile, which can certainly make you feel self-conscious, missing teeth can also lead to trouble chewing, poor digestion, and other nutritional deficiencies. By turning to your dentists for dentures, our team can help you regain a full, beautiful smile again.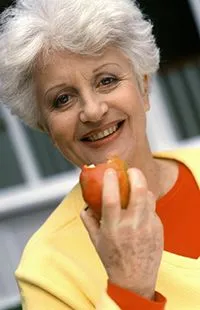 Dentures are removable oral prosthetics that can be used to replace several or all of your missing teeth. For those dealing with significant tooth loss, dentures can be an easy and quick solution for restoring smiles quickly and efficiently. When it comes to dentures, there are two main types: partial and full dentures. Full dentures, sometimes referred to as complete dentures, are used to replace a full set of missing teeth. Partial dentures are recommended if you only need to replace a few teeth.

Most healthy adults are ideal candidates for dentures. For those who may not be great candidates for other tooth replacement options, dentures offer them a way to restore their oral health and regain a full set of functional teeth. Here at Flushing Dental Care, we know that nothing is more important than having false teeth that feel and look their best. Our promise to you is to provide you with custom-fitted dentures that are as esthetically pleasing as they are functional.

Many of our patients have been very happy with their dentures, as they give them the confidence and functionality they've been looking for. These removable dental appliances have come a long way over the years, and are crafted from the highest-quality materials to ensure that your false teeth look as close to natural teeth as possible.

If you are looking for a cost-effective way to replace missing teeth, or you're simply looking to get your false teeth as quickly as possible, dentures are the ideal tooth replacement option to fit your smile needs. If you are interested in getting dentures, we would be happy to sit down with you for an evaluation to see if they are the ideal way to help you restore your smile.

Restore chewing, speech, and regain confidence with the help of dentures.
If you are ready to discuss dentures with our team, call Flushing Dental Care today at (810) 733-2700 to book a consultation!